Underwater Global Positioning Systems (GPS)



Long Beach Dive offers two models of Underwater GPS systems that allow a diver the ability to utilize Global Positioning System (GPS) data while submerged on a dive.

RECON Pro

The RECON Pro is a complete underwater GPS system for use up to a depth of 70 feet (21 meters).



RECON Pro GPS Receiver

read more




Accu-Dive Pro

The Accu-Dive Pro is also complete underwater GPS system , and has the option of adding a GPS signal amplifier allowing for additional depth capability up to 175 feet (53 meters).




Accu-Dive Pro Components

read more







Underwater Wireless Video
The SCUBA-Vis is a diver held video camera module that displays a live picture on a TV or LCD remotly located on the surface (up to 300 feet away), such as a dive boat or shoreline.
Personel on the surface can see the same images as the diver is seeing live.
Long Beach Dive's SCUBA-Vis system is available in both Recreational and Resort models.
SCUBA-Vis

The SCUBA-Vis is a single diver or snorkeler unit for use in depths up to 100 feet (30 meters).


read more
SCUBA-Vis RESORT

The SCUBA-Vis Resort is an underwater video system that allows a Hotel or Resort to offer their guests a way to video their underwater experiences, either SCUBA or Snorkeling, and then take those memories home on DVD.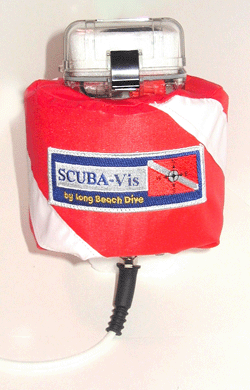 read more




Remotly Operated Underwater Vehicle (ROV)
Long Beach Dive will announce shortly* the availability of a new ROV product.
The ROV is an underwater exploration tool designed for both recreational and professional explorers.
ROV

*Please refer back to our website for further updates on the availibility and pricing of our new ROV product.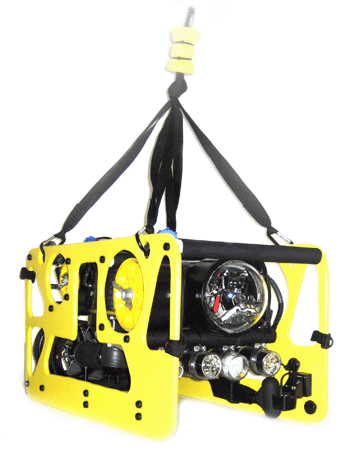 Remotly Operated Vehicle (ROV)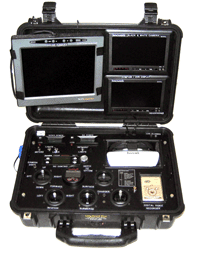 ROV Controls

read more


GPS Charts and Software
Our RECON-Pro and Accu-Dive Pro Underwater GPS Systems can utilize off-the-shelf and custom charting software.
Garmin BlueChart Software
In addition to our base underwater GPS systems, customers may also purchase detailed charts* of the waterways where the underwater GPS system will be utalized. Gamin's MapSource BlueCharts are available for a wide range of worldwide locations.

read more