About Long Beach Dive


Long Beach Dive, a division of Solstice Industries, Inc, was founded in 2000 in Long Beach, New York. Our charter is to develop and bring to market unique underwater diving products, engineered for both the professional and recreational diver.
Located on the Atlantic Ocean, Long Beach Dive is ideally situated to bring real-world experience and conditions into the research, development, and testing of all our underwater products.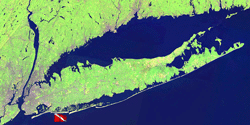 Our staff is made up of experienced professional and recreational divers who will take the time to help with any questions you may have about our company or our products.